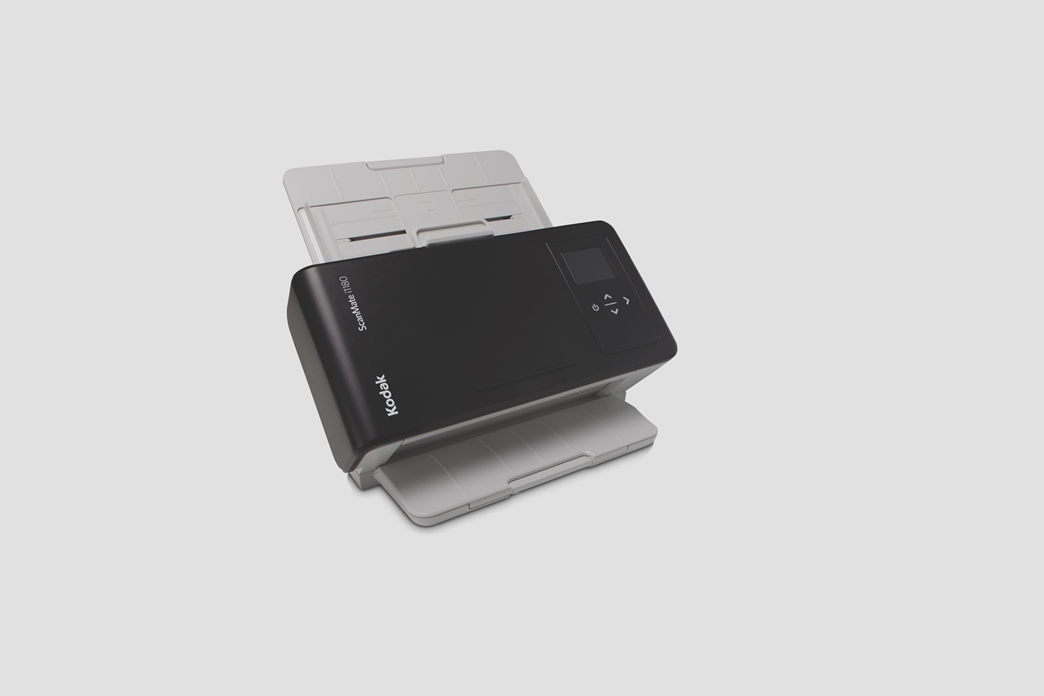 Research shows 87% of business applications are web-based yet only 2% of firms use web technology for document scanning
October 8, 2014 — Research shows 87% of business applications are web-based yet only 2% of firms use web technology for document scanning [1]. To address this, Kodak Alaris announced today a third model in its ScanMate series – the KODAK ScanMate i1180 Scanner. The new scanner allows easy connection to thin client systems or web-based applications in companies running Intranet environments.
New KODAK Info Input Solution software is available too. It works in sync with the KODAK ScanMate i1180 and other scanners and is a secure web-based thin client document capture solution. It automatically captures, classifies and extracts information from paperwork and eliminates any need for expensive thick client infrastructure.
Hauke Fast, Kodak Alaris' EAMER product marketing manager, says, "Web-based or a thin-client architectures allow organisations to speed up adoption of new business applications whilst minimising support costs. The ScanMate i1180 does all its image processing locally within the scanner. This minimises the need to purchase and support high-end PCs and reduces the impact on network performance due to traffic congestion."
The KODAK ScanMate i1180 is a comprehensive scanning package
Like the recently announced i1150, the ScanMate i1180 comes with integrated barcode recognition – supporting nine barcode types – and has a customisable colour LCD interface to help users quickly identify where to send captured images. Intelligent Document Protection safeguards against jams, and the ScanMate i1180 offers TWAIN and ISIS driver compatibility to make it simple to integrate with other applications. The ScanMate i1180 includes one button Smart Touch functionality so users can start business processes and scan to predefined locations.
Able to process 40 pages per minute with a recommended volume of up to 5,000 pages per day, the ScanMate i1180 comes with a full license for the EMC Captiva Cloud Toolkit to make it straightforward for developers to write their own thin client or web capture applications. This is the first time a scanner in this class has had such software included for free eliminating the need to buy middleware.
A low specification PC is all that is necessary for full speed scanning (such as an Intel Core 2 Duo, 1 GHz, 2 GB RAM machine), making the new ScanMate ideal for use in network environments like Citrix, server-client, remote desktop and so on.
URL: View press release
Image: New Kodak ScanMate i1180 scanner closed trays (53 Kb)
Image: New Kodak ScanMate i1180 scanner open trays (73 Kb)