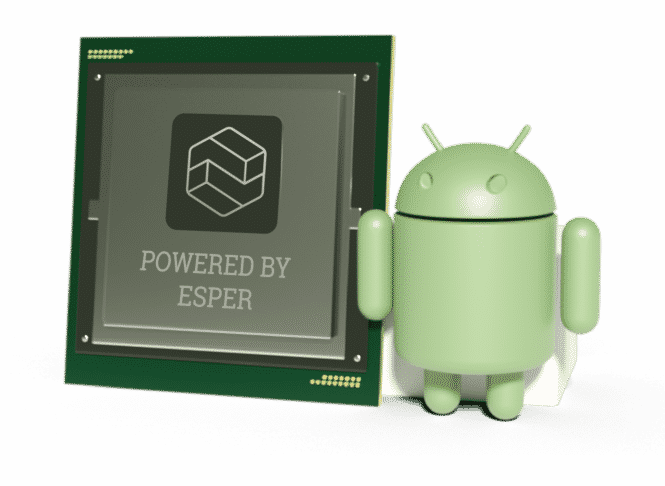 Android Cloud Solutions by Esper
Esper exists because developers and engineers need a smart platform for Android DevOps innovation. Digital transformation is accelerating the adoption of intelligent edge devices across industries and each new use case requires better software automation. We deliver operational excellence and a stable, flexible infrastructure to help you quickly deploy your application experiences at scale.
‍
Esper's business is about helping you take control and automating the entire Android lifecycle so that your team can focus on what matters most: Creating experiences that set your business apart.
Esper empowers engineers, developers, and operations teams with tools crafted for company-owned Android devices. Our full-stack platform covers the building, deploying, managing, and maintaining – to move beyond MDM to Android DevOps.
Solutions
Esper Enhanced Android
The leading commercial Android build for x86 and ARM hardware
Building an Android fleet is hard. Esper Enhanced Android (EEA) is easy. Whether you're starting with bare metal or already managing an Android device fleet in the hundreds of thousands, EEA is ready to meet you at your scale and your needs.
https://www.esper.io/esper-enhanced-android
Esper Enhanced Android x86
Esper Enhanced Android x86–EEA x86–is the world's most customizable, secure, and proven Android x86 platform to build, deploy, and manage large fleets of dedicated x86-based devices.
Leading brands rely on EEA to drive digital transformation by smartly applying the x86 hardware ecosystem for a modern DevOps approach to solution management and operations. Device Makers delight in EEA extending the market viability of existing x86 designs to save NRE. Esper Enhanced Android x86 opens more resources for innovative new designs on the latest processors by removing the burden of Android OS development and adaptation from internal teams and the supply chain.
Esper
3600 136th Pl SE # 210,
Bellevue, WA 98006
More Posts