Press Release – VXL Thin Client Solution for QSRs
Manchester, UK – VXL Instruments, worldwide leader in cloud-computing technologies and manufacturer of world-class thin-client devices, announces that, by sales, it is now the market leader in the QSR (Quick-Service Restaurant) sector/market.
Established for over 35 years, VXL is a leading computing-solutions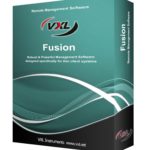 provider to the QSR industry. VXL provides an extensive range of high-specification, durable, restaurant-friendly devices, connected by world-class management software – all underpinned by extensive industry technical expertise gained within tens of thousands of restaurants worldwide.
"VXL has just reached the milestone of shipping 250,000 thin clients to the QSR market in over 70 countries worldwide," commented Frank Noon, VP for Worldwide Sales at VXL. "Our knowledge in the QSR sector is second-to-none – and our ongoing focus is to deliver the best, most cost-effective, thin-client solutions for restaurants of every type," he added.
VXL's thin-client devices are specifically designed to withstand the hostile operational environments typically found in QSR kitchens. For example, the metal chassis which houses the unit's motherboard is rigorously tested to ensure maximum protection and performance onsite, while motherboards are treated with a special silicon-based coating to provide best-in-class protection from grease, steam and heat.
A range of quick-release brackets allow ease of access for onsite maintenance and rapid swop-out – minimising downtime and realising significant cost savings. For example, a power supply can be easily replaced onsite without the need for an engineer to visit.
VXL not only provides hardware that's tailored to each QSR's needs, but also enterprise-class device management software. VXL's industry-leading Fusion Device Manager for QSRs, is used worldwide – including within chicken, burger, pizza and Mexican food outlets. Supporting Microsoft Windows Desktop, Windows Embedded, Windows Server OS and Linux OS (VXL Gio, Ubuntu and GNU Linux), Fusion QSR makes quick work of managing VXL's devices (and those from other manufacturers), while software image production and maintenance ensures complete consistency of deployment.
Fusion QSR can easily control thousands of devices, worldwide, from one central location. In addition to delivering real-time management diagnostics, monitoring and trouble shooting, Fusion QSR also enables fast configuration – and the ability to perform updates and changes without the need for an engineer to travel onsite.
Offering a world-class, pre-and-post-sales support network – with three dedicated regional customer service centres including Europe, USA and India – VXL's devices are also backed by a sector-leading three-year limited warranty, for complete peace of mind.
Noon concluded, "Becoming the best-seller in this challenging and competitive sector is a major achievement – but, for VXL, it's just the start. We're expanding our operations worldwide, with the stated goal of delivering – hands down – the best-value and most robust thin-client solutions to QSRs worldwide."
Contact: Ian Cope, Marketing Manager, VXL. Email: [email protected]
About VXL
Established in 1976, VXL is a global leader and manufacturer of thin, zero and cloud client devices and supplies a high quality range of high-specification models that are made to the most exacting standards.
This single-minded focus on thin clients and commitment to product quality is at the core of what VXL represents today together with a passion to support companies around the world to successfully build efficient IT infrastructures that are flexible, secure, manageable and affordable.
VXL's world-renowned 'Itona' brand of thin clients includes its latest SoC (System-on-Chip) and dual / quad core high-performance desktops plus Xtona (Citrix certified) and Vtona (PCoIP VMware certified) zero clients, Thin ThinkPad notebooks and leading software solutions including Fusion Device ManagerTM and CloudDesktopTM PC repurposing software.
VXL's Americas Group HQ based in Houston, Texas and the European HQ in Manchester, UK. Dedicated Sales and Support offices are also based in key strategic markets including Germany, France, Singapore and VXL's manufacturing HQ is based in Bangalore, India.
For more information please visit: www.vxl.net
---
Reference Links
Date of issue: 6th May, 2015
Contact: Ian Cope, VXL Instruments, +44 (0)161 775 4755, [email protected]
URL: View press release
Image: VXL Md Series Thin Client (701 Kb)
Image: VXL Fusion QSR (126 Kb)
PDF: Fusion QSR Data Sheet (568 Kb)  
PDF: Fusion QSR Global Case Study (334 Kb)  
PDF: Fusion QSR Whitepaper (476 Kb)
Related link: QSR Solutions