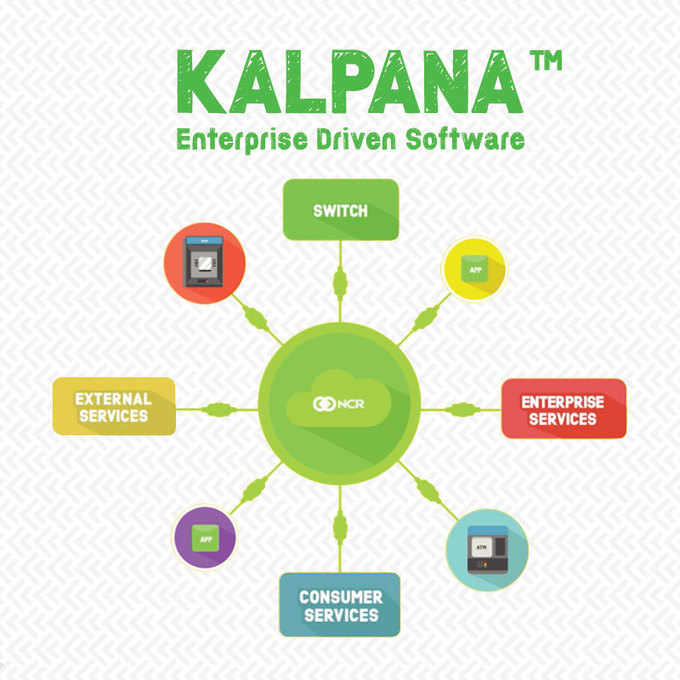 NCR has launched Kalpana software, an enterprise software platform that moves ATM software and operations to the cloud.
Source: www.ncr.com
Cardtronics – the world's largest retail ATM owner/operator – has plans to pilot the Kalpana software and thin-client Android ATM at locations in the Dallas-Fort Worth area, beginning later this spring.
Traditionally, ATMs have run on thick-client, PC-based software and hardware technologies physically found in the ATM. When compared to other consumer channels, such as online and mobile, this legacy PC architecture is more inefficient, expensive and complex. These challenges have become heightened following recent industry issues related to security and compliance. Kalpana software is more secure than traditional ATM software because all software updates are originated and controlled at the server level.
NCR estimates that Kalpana software can reduce the cost of running an ATM network by up to 40 percent. For a bank or ATM operator running a network of 100 ATMs, Kalpana software could reduce the total cost of ownership by $540,000 to $800,000 a year by breaking free from the constraints, expenses and security procedures of existing ATM technology. Kalpana software greatly improves agility, helping bring new ATM services to market twice as fast as before, while also significantly decreasing the cost of: