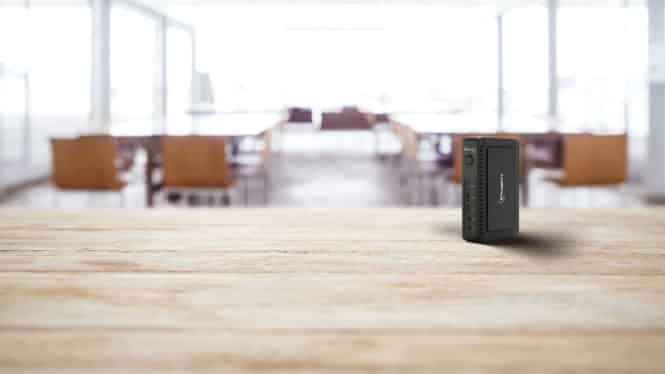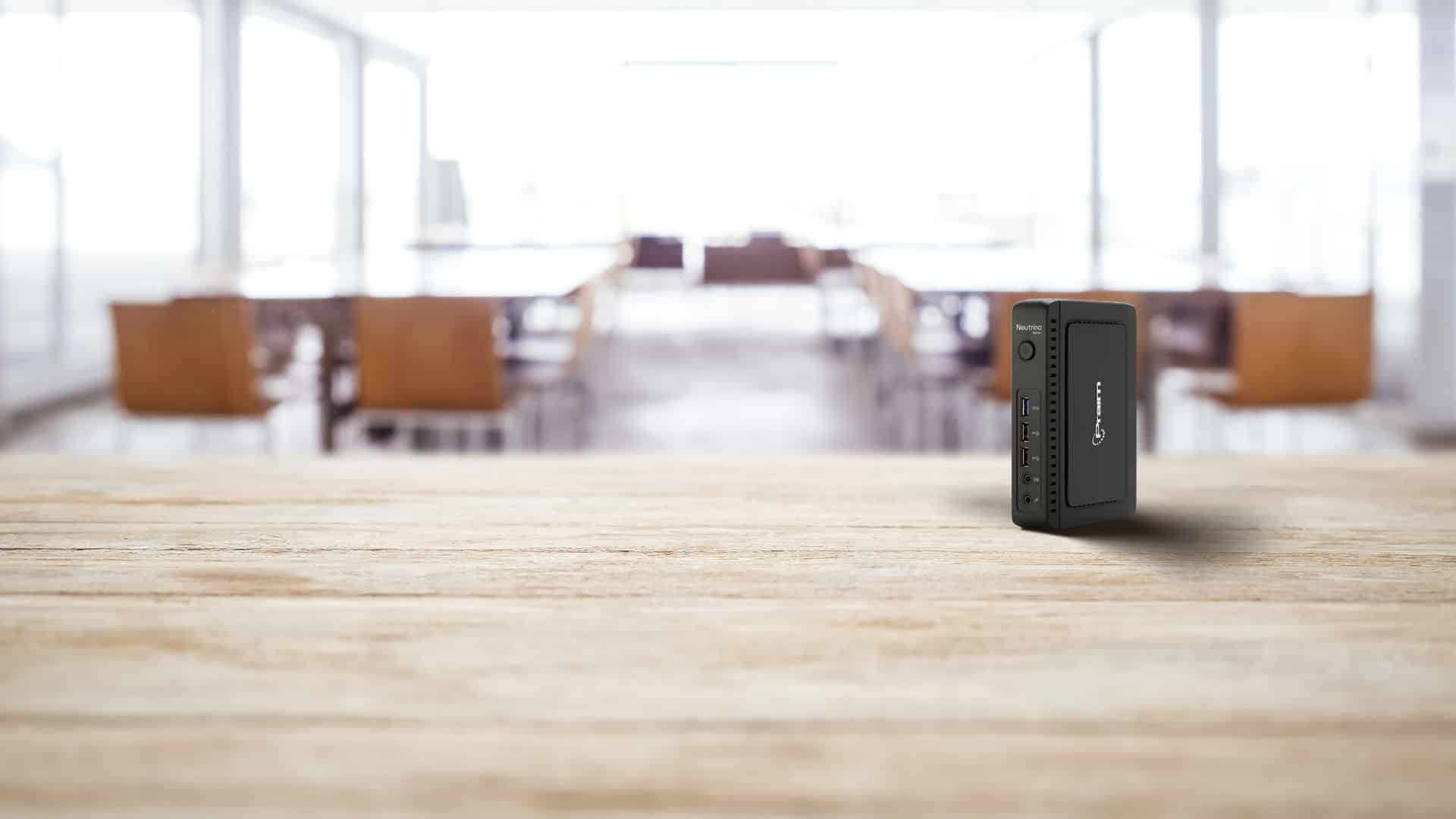 New Intel Celeron Dual Core processor, 4K UHD video resolution, DisplayPort support and 5 USB ports.
Trento, April 10, 2018 – Praim, a leading provider of systems for the creation and management of thin & zero client software and hardware workstations, renews the Neutrino family with the new N91xx model.
As with the previous N90xx model, the new Neutrino confirms its characteristics of compactness, performance and versatility of use.
In detail, the platform is renewed with the new Intel Celeron N3060 chipset: a 1.6 GHz Dual Core SoC processor, with 2.48 GHz burst frequency and integrated Intel HD Graphics 400 GPU. N91xx models offer native support for dual monitors, with DisplayPort and DVI video outputs, ensuring resolution up to 3840×2160 (4K UHD). Five USB ports – four USB 2.0 and one USB 3.0, Gigabit LAN connectivity, USB mouse and keyboard, audio in/out, integrated speaker. The optional Wi-Fi card with 802.11ac standard protocol allows connections up to 433 Mbps via wireless networks, thanks to the two adjustable external antennas. Among the options, it will be possible to order a model that offers a serial port, as an alternative to the DVI-D port.
Installation is simple: vertical or horizontal thanks to the new included support. With the appropriate optional VESA bracket it can easily be placed on the back of the monitor. Neutrino N91xx is designed to adapt to any installation condition, taking up a minimal amount of space.
As with the previous version, the new N91xx models are also available with the ThinOX operating system, Windows 10 IoT for thin client and Windows Embedded Standard 7, as well as the three ThinOX zero client versions dedicated to Citrix XenApp/XenDesktop, Microsoft RDS and VMware Horizon environments.
"The new N91xx models represent the perfect evolution within the Neutrino family. – declares Stefano Bonmassar, Praim's Chief Sales & Marketing Officer – The new Intel platform guarantees excellent performance and improved video resolution, now 4K UHD. The great versatility of use and installation of Neutrino, combined with the excellent price, makes it one of the most appreciated models by our customers. This upgrade adds installation versatility and advanced video support."
The new Neutrino models use Praim's high added value software solutions, such as the ThinMan management console and Praim Agile, which allows you to implement a high standard of control, access and security, simplifying the system administrator's activity.
The new Neutrino N91xx models are already available for purchase through the Praim resale channel.
Visit product page to learn more about the new Neutrino.