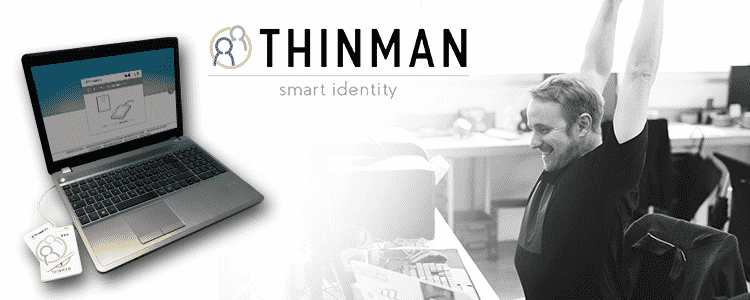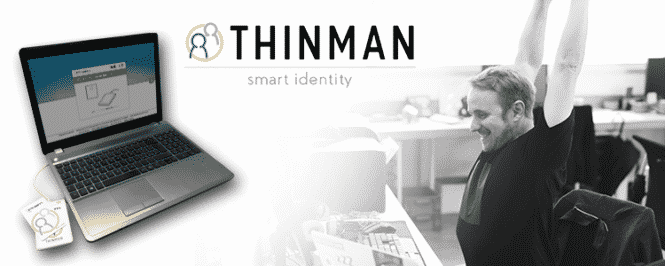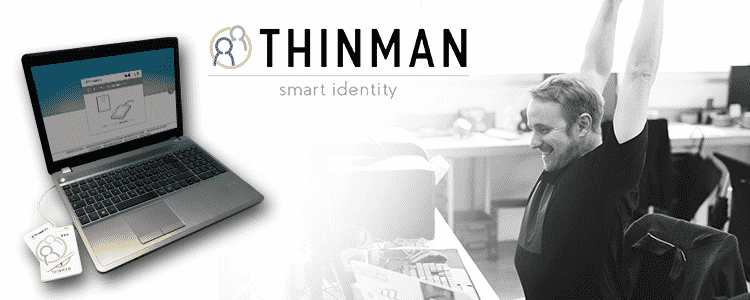 "Speed and Security", the keywords of the new add-on developed for ThinMan Platinum Edition which provides monitored and optimized users' access through the use of a smart card.
Trento, 14 May 2018 – Praim, a leading provider of systems for the creation and management of thin & zero client software and hardware workstations, announces the release of ThinMan Smart Identity, a real answer for a fast and secure access to your company's resources.
ThinMan Smart Identity is a new additional module for ThinMan Platinum Edition that allows users to access their workstations using a personal smart card. It provides a multi-factor authentication solution, which allows the management of user access, enforcing security. The authentication parameters will be determined by the administrator: from simply inserting a card into the reader to requesting a card, user login plus a password or a PIN.
The resources' access sometimes does not require an extreme level of security, but might need high speed logon and the ability to log in from different workstations. The new add-on launched by Praim offers these features: a physical key that permits a faster authentication process on every device, "moving" their resources from one workstation to another in a simple and quick way. ThinMan Smart Identity works with many different smart cards (contact or contactless, using NFC technology) and the most common card readers.
"Security, speed and simplified access, as well as the user's management, are increasingly common needs among companies. These are just some of the motivations that spur us to keep constantly researching and that have allowed us to develop this new add-on for ThinMan Platinum Edition" says Michele Gasparoli, Channel Marketing Manager at Praim.
ThinMan Smart Identity lets the administrator to enable different types of access and security in a granular way, getting total control on both users who access the system and the authentication methods used. Also, the enrollment process is entirely under his control: he can decide which devices can enroll cards and the number of cards each user can enable, and lastly, he can also block unwanted smart cards and devices.
ThinMan Smart Identity is compatible with Agile4PC, the Praim solution for simplification and centralized control of PC, and with all Praim thin client devices (Windows and ThinOX). It is available as a user fee, which can be used on the ThinMan Platinum Edition endpoint management console. In addition to the software component, Praim offers certified NFC cards and readers to ensure perfect performances of the ThinMan Smart Identity solution in any usage context.
Read more on Praim website.