Achieve GDPR readiness Thinclient with Fusion UEM – VXL Software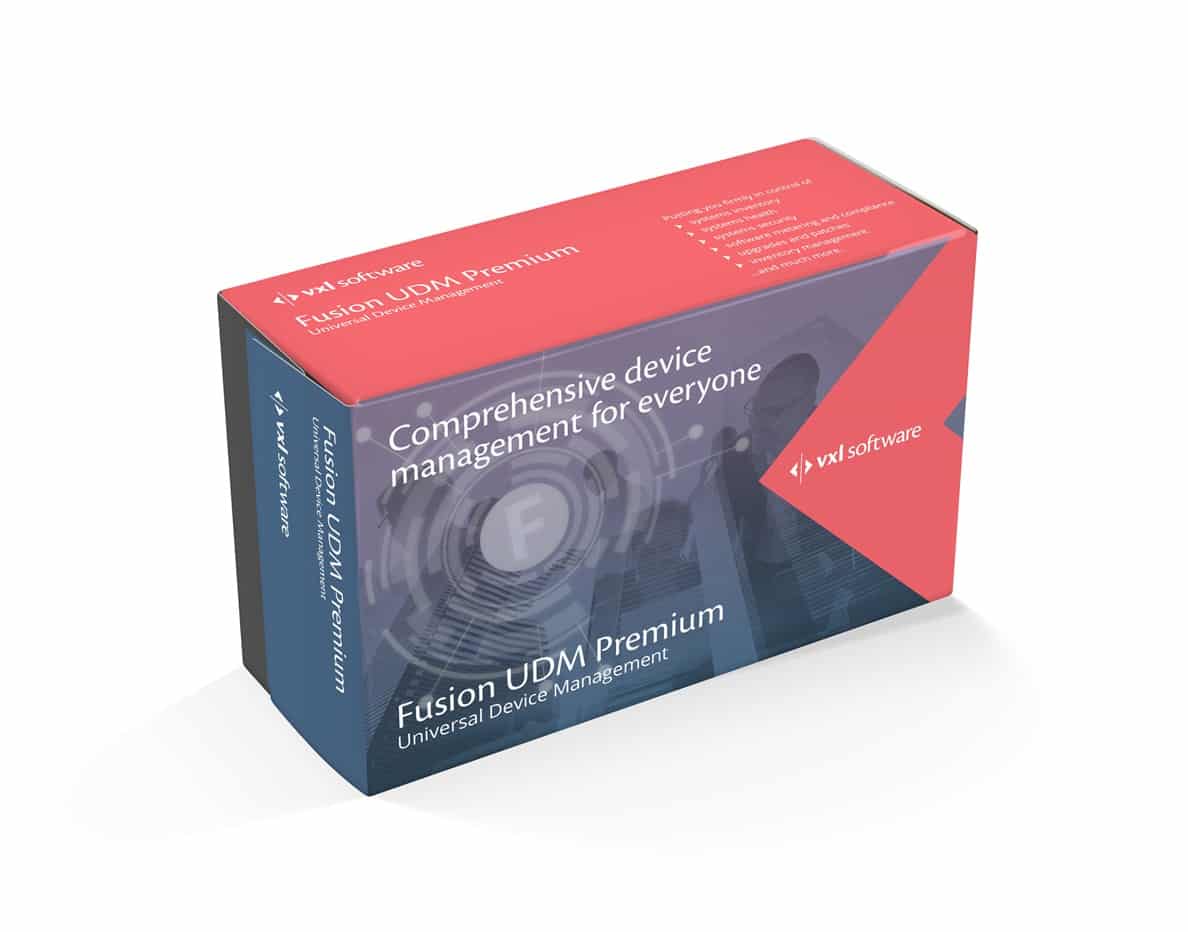 In April 2016, the EU passed the General Data Protection Regulation (GDPR) which was recently implemented on May 25th 2018, in all EU member states. GDPR makes employee privacy protection a legal requirement and a comprehensive and well-structured unified endpoint management (UEM) strategy will be an important component of an enterprise's GDPR compliance framework.
Enabling enterprises to secure and control endpoint devices, including desktop computers, laptops, smartphones and tablets in a connected, cohesive manner from a single console, VXL's Fusion UEM software represents an effective solution to provide the privacy protection that is required by law.
Without an effective UEM program in place by the due date, an enterprise will need to justify to the authorities as to why it did not adopt state-of-the-art technical measures, as required by Article 32, to mitigate the risk of data loss.
"Mobile devices in the work place are proliferating at an exponential rate, introducing a new set of security and management challenges for companies", said Frank Noon VP Worldwide Sales. "Employees can now access everything from emails to presentations on a device that they hold in their hand. Added to the fact that smartphones and tablets also come from many vendors and have different operating systems also lends itself to further management and security issues" he added.
So what does it mean for companies with hundreds or thousands of mobile devices including smartphones and tablets and even desktops to manage? In order to comply, organisations need to implement strong future-proofing privacy policies, procedures and processes to protect themselves. They face not only the risk of heavy fines but also damage to their brand reputation and potential loss of consumer confidence. With this in mind, VXL Software provides a complete GDPR Readiness service to help businesses to achieve compliancy through its leading Fusion UEM software solution.
VXL Software's GDPR Readiness service includes:
Designing a company-specific UEM policy to support GDPR compliance.
Assessing the current deployment and configuration policies.
Recommending solutions to close gaps between compliant and current state.
For many organisations, device management has already moved from being merely useful to being absolutely essential. In the future, not managing devices in some way or another will be unthinkable and potentially catastrophic for all types of businesses. With smartphones and tablets being used by people all the time, both at home and work, and as Bring Your Own Device (BYOD) strategies become more widely adopted, the growing concerns for security and data privacy have become even more paramount.
VXL's Fusion UEM provides a high level of control over both mobile devices and also desktop PCs, regardless of where they are located. Fusion UEM is a unified endpoint management software that provides powerful control of every aspect of an organisation's BYOD policy including the management of both OS platforms, including Apple iOS, Google Android and Microsoft Windows and hardware, including both desktop pcs and mobile devices.
Frank Noon VP Worldwide Sales further commented, "The ever increasing trend towards people adopting the latest smartphone and tablet technology is leading them to canvass their IT departments to allow usage of their own devices in the workplace". "Fusion UEM provides the ideal solution between enterprise control and employee satisfaction by delivering class-leading management and security without compromising the user experience as well ensuring GDPR compliancy" he added.
To find out how Fusion UEM can help your company achieve GDPR readiness: Tel: +44 (0) 161 775 4755 or Email:[email protected]
For more information about Fusion UEM, please email: [email protected] or visit: http://vxlsoftware.com/software/fusion-uem
 About VXL Software
A global company, with regional offices in Asia, EMEA and the USA, VXL Software's solutions includes; Illumineye Digital Signage (DS) Suite, Fusion UEM (Unified Endpoint Management) and CloudDesktop PC repurposing. VXL Software is a division of VXL Instruments. Established in 1976, VXL has locations in the USA, UK, France, Germany, the United Arab Emirates, India and Singapore. VXL Software's Americas Group is headquartered in Houston, Texas. The European headquarters is in Manchester, UK. VXL Software's development team, and the Asia Pacific headquarters, are based in Mumbai, India.
About VXL Technology
VXL Technology is a global leader and manufacturer of thin and zero clients – supplying a high quality range of high specification models which are made to the most exacting standards. With a choice of Windows Embedded and Linux operating systems, VXL thin clients are compatible with the latest industry protocols including Citrix, VMware, Microsoft and Teradici. VXL Technology has locations in the USA, UK, France, Germany, the United Arab Emirates, India and Singapore. VXL's Americas Group is headquartered in Houston, Texas. The European headquarters is in Manchester, UK.