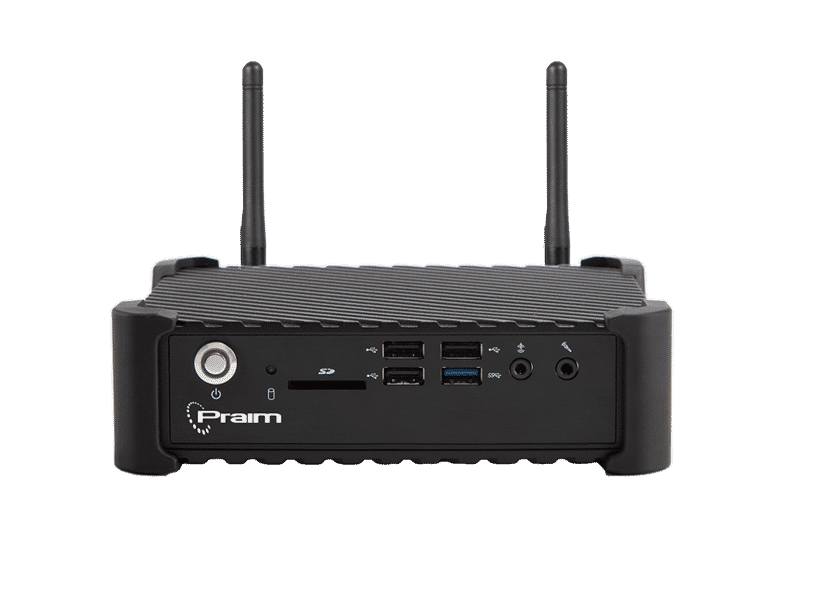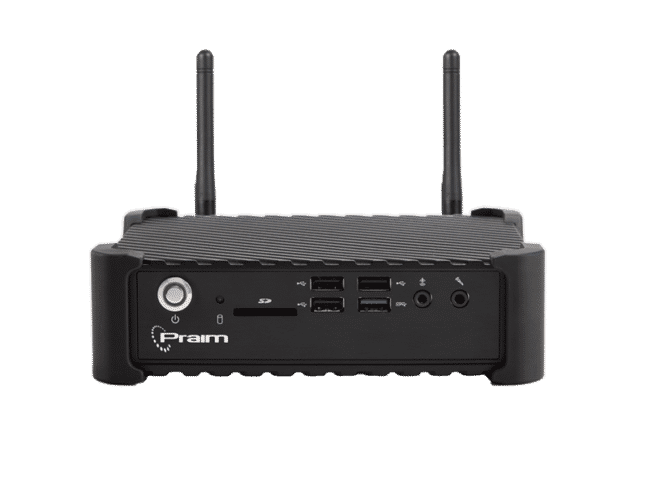 New family of products specifically designed to withstand particularly extreme environmental factors, optimal for those who need reliability above average.
Trento, 12 April 2018 – Praim, a leading provider of systems for the creation and management of thin & zero client software and hardware workstations, announces the release of the new H Series family.
The devices distinguish themselves by the extreme robustness of the hardware, which guarantees performance in any field of use: Praim's H Series can operate in environments with temperatures ranging from -5°C to + 50°C, offering a greater dissipation of the heat, compared to non-industrial thin clients. The certification for the IP40 standard against dust and foreign bodies and the aluminum chassis, make these devices perfect for critical environments such as industrial environments.
In detail, the Intel Atom E3845 platform on which the models are based, is a 1.91 GHz Dual Core SoC processor, with integrated Intel Gen7 Graphics Engine GPU. These models offer native support for dual monitors thanks to HDMI and VGA video outputs, four USB ports – three frontal USB 2.0 and one rear USB 3.0 -, two serial ports, audio in/out and dual network card. H Series models can be equipped with additional connectivity such as an 802.1ac Wi-Fi card or 3G, LTE and GPS modules, with support for up to three external antennas.
The new solutions are released to the market with Windows 10 IoT and Praim ThinOX operating system, with a RAM from 2 to 4 GB and a flash disk from 8 to 64 GB.
"H Series is the first family Praim industrial thin clients. – declares Stefano Bonmassar, Praim's Chief Sales and Marketing Officer – It has been designed with a particular focus on the research of the best combination between performance and extreme hardware reliability, essential features for the adoption in critical projects and environments. These models are ideal for connecting other devices or industrial machines, are a good alternative to expensive industrial solutions and grant complete remote control."
H Series models use Praim's high added value software solutions, such as ThinMan management console and Praim Agile, which allow to implement a high standard of control, access and security, simplifying the system administrator's activities.
The new H Series models are already available for purchase through Praim resale channel.
Visit product page to learn more about the H Series.