With the latest release of Fusion UDM (Universal Device Manager)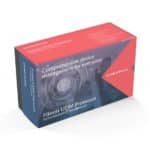 Premium, VXL Software brings enterprise-class device management within the reach of almost every business.
Device management isn't new – but until now it's only typically been within the reach of larger organisations – those which enjoy big IT budgets and employ sizeable IT teams. The new version of VXL Software's Fusion UDM Premium aims to level the playing field.
"Our aim with Fusion UDM Premium is to break down the barriers to ownership of enterprise-class management products," says VXL Software's VP of Sales, Frank Noon.
Fusion UDM Premium offers the kind of device management power that large corporations expect, but with lower, simpler pricing.
"Our customers tell us that mainstream device management software can be complicated to budget for and may have many hidden costs. With VXL Software's Fusion UDM Premium, costs are straightforward and nothing is hidden. Each Fusion UDM Premium licence is perpetual – it lasts for the life of the device. For the first year, access to our world-class support is an affordable percentage of the licence fee – and is optional thereafter. And that's it."
Lower prices don't mean a cut-down product. According to Noon, Fusion UDM Premium "compares very favourably with the market leaders, feature-for-feature".
This combination of simple pricing, low costs and powerful features opens up device management to companies of almost every size – and is especially attractive to those organisations which have small IT teams, supporting perhaps 100–1,000 users, but would like to enjoy the same device management as large enterprises.
VXL Software's Fusion UDM Premium enables organisations to control their inventory, ensure software licensing compliance, manage security, predict and manage hardware failures, roll out upgrades and patches with ease – and much more. Bring Your Own Device (BYOD) support, currently in development, will be added free for users who buy now.
Fusion UDM Premium supports the management of devices running VXL Linux, Android, Windows Embedded, Windows POS – and is future-upgradeable, at no cost, to support iOS, OS X and Windows Mobile.
"Fusion UDM Premium doesn't just deliver powerful device management," concludes Noon. "It's available at a price that's unquestionable value. Our calculations, using industry-standard metrics, show that companies can achieve a full return on investment in under four months."
VXL Software's Fusion UDM Premium is available now, with Bring Your Own Device support available as a free upgrade later this year. Full product details are available fromwww.vxlsoftware.com.
About VXL Software
VXL Software is a division of VXL Instruments. Established in 1976, VXL is a global leading manufacturer of thin-, zero- and cloud-client devices. VXL Software develops world-class software for a range of business-focussed uses, from device management through to electronic signage.
VXL Software is a division of VXL Instruments. VXL Software is a global company, with locations in the USA, United Kingdom, France, Germany, the United Arab Emirates, India and Singapore. VXL Software's Americas Group is headquartered in Houston, Texas. The European headquarters is in Manchester, UK. VXL Software's development team, and the Asia Pacific headquarters, are based in Bangalore, India.
For further information, contact: Ian Cope, VXL Marketing Manager, [email protected].
PDF: Overview (1 Mb)
PDF: Tech Spec (1.09 Mb)
PDF: Whitepaper (2.05)