With the help of the Unified Management Agent (UMA), any end devices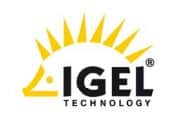 with the Windows 7 operating system can be remotely managed in a standardized manner using the sector-leading IGEL Universal Management Suite (UMS).
Reading, UK. 09 November 2015 – IGEL Technology is entering the market for workspace management with its new Unified Management Agent (UMA) software product launched today. Designed for all users of Windows 7-based VDI client systems, the Unified Management Agent is aimed at three main user groups: users of desktops and notebooks with the Windows 7 operating system, customers with Windows Embedded Standard 7-based thin clients who are looking for a comprehensive management solution and IGEL customers who use thin clients alongside Windows 7 desktops. Regardless of the desktop scenario, the UMA now allows all Windows 7 devices to be managed easily and securely via the Universal Management Suite (UMS).
The product allows businesses and government agencies, as well Desktop as a Service (DaaS) and Client as a Service (ClaaS) providers to standardize client management within their organisation. The IGEL Unified Management Agent is available with an annual license per client.
"We've been further developing and improving the IGEL Universal Management Suite ever since it was first released. The Unified Management Agent marks a new chapter and makes the UMS significantly more versatile. Thanks to the UMA, customers with a W7-based infrastructure who are currently unable to use a thin client management solution gain access to market-leading management software, which they can now use even on systems that are no longer supported by the supplier. In the long term, we'd like to establish a standard for modern workspace management in a VDI context with the UMA and the UMS as a central interface," said Simon Richards, Managing Director for IGEL UK and Ireland.
The Unified Management Agent (UMA) is installed on or distributed directly to the relevant Windows 7 devices. These can then be conveniently administered with the familiar look and feel of the IGEL UMS. This ranges from managing VDI sessions and modifying the user interface to Windows management and security-related settings. This way, heterogeneous client environments can easily be harmonized and any island solutions become a thing of the past. There is no need to modify or convert the existing Windows operating system on a third-party device.
Naturally, the UMA supports the three most popular virtual session types – Citrix XenDesktop/XenApp, VMware Horizon and MS RDP. The simple management of VDI client module updates was also an important consideration in the development of the product. As is usually the case with IGEL, these take place in a centralized, remote manner via the UMS and also include Microsoft RemoteApp.
Within the Windows 7 system, Internet Explorer and the user interface can be modified and network settings, printer management and selected security and system management functions can be configured. The combination of UMA and UMS also allows other benefits such as VNC remote assistance for support and helpdesks, for example, without the need for additional software because these functions are available free of charge in the UMS. At the same time, it offers sophisticated secure shadowing (VNC) including logging and the group-based allocation of rights.
 Price and availability
The IGEL Unified Management Agent (UMA) is available now for £30.00 plus VAT. The price includes the solution itself as well as an annual license for one device. Annual subscription extensions cost £14.00 plus VAT. The Universal Management Suite 5 (UMS 5), which also comes supplied free of charge, is required in order to use the UMA. There are plans to expand the Unified Management Agent for Windows 10-based systems in 2016.
Editorial Contacts:
Paul Smith
Tel: +44 (0)7770 828525
Email: [email protected]
### Die gesamte Endpoint-Infrastruktur im Griff: Mithilfe des Unified Management Agent (UMA) von IGEL Technology lassen sich beliebige Endgeräte mit Windows 7 Betriebssystem über die branchenführende IGEL Universal Management Suite (UMS) einheitlich fernverwalten. ###
Der Einsatzradius des Unified Management Agent umspannt drei Hauptzielgruppen: Nutzer von Desktops und Notebooks mit Windows 7-Betriebssystem, Kunden mit Windows Embedded Standard 7 basierten Thin Clients, auf der Suche nach einer umfassenden Management-Lösung und schließlich IGEL-Kunden, die neben Thin Clients auch Windows 7-Desktops im Einsatz haben. Unabhängig von der Ausgangssituation können dank UMA ab sofort alle genannten Windows 7-Devices einfach und sicher durch die Universal Management Suite (UMS) verwaltet werden. IGEL schafft damit die einzigartige Möglichkeit, das Client Management in Unternehmen und Behörden nachhaltig zu standardisieren.
Der IGEL Unified Management Agent (UMA) ist ab sofort für 39,- Euro zzgl. MwSt. verfügbar. Der Preis beinhaltet die Lösung selbst sowie eine Jahreslizenz für ein Gerät. Eine Verlängerung der Subscription um ein weiteres Jahr innerhalb der vorgegebenen Frist kostet 19,- Euro zzgl. MwSt. Vorrausetzung für die Nutzung des UMA ist die Universal Management Suite 5 (UMS 5), die ebenfalls kostenfrei im Lieferumfang enthalten ist.
Druckfähiges Bildmaterial finden Sie hier. Weitere Informationen sind unter www.igel.com/umaverfügbar. 
—————————————————————————
Wünschen Sie keine weiteren Pressemeldungen, schicken Sie uns diese Mail bitte mit dem Betreff "Abmelden" zurück.
Mit freundlichen Grüssen
Marian Weber
—
Süddeutscher Verlag onpact GmbH
Marian Weber
Hultschiner Strasse 8
81677 München
Telefon: +49(0)89.21 83 – 7281
E-Mail: [email protected]
Internet: www.sv-onpact.de
Sitz der Gesellschaft: München
Eingetragen beim Amtsgericht München unter: HRB 16862
Geschäftsführer: Christian Meitinger
USt-IDNR.: DE 216788809