Telemedicine and Telehealth Products, News and RFPs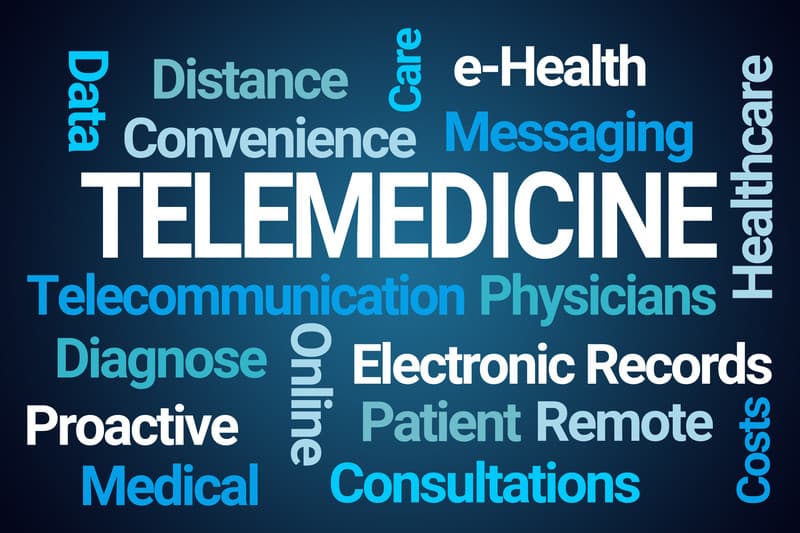 Learn about telemedicine and telehealth from Thin Client Computing
Definitions
Telehealth is the distribution of health-related services and information via electronic information and telecommunication technologies. It allows long-distance patient and clinician contact, care, advice, reminders, education, intervention, monitoring, and remote admissions. Telemedicine is sometimes used as a synonym, or is used in a more limited sense to describe remote clinical services, such as diagnosis and monitoring. When rural settings, lack of transport, a lack of mobility, decreased funding, or a lack of staff restrict access to care, telehealth may bridge the gap. as well as provider distance-learning; meetings, supervision, and presentations between practitioners; online information and health data management and healthcare system integration. Telehealth could include two clinicians discussing a case over video conference; a robotic surgery occurring through remote access; physical therapy done via digital monitoring instruments, live feed and application combinations; tests being forwarded between facilities for interpretation by a higher specialist; home monitoring through continuous sending of patient health data; client to practitioner online conference; or even videophone interpretation during a consult.
Telehealth versus telemedicine
Telehealth is sometimes discussed interchangeably with telemedicine. The Health Resources and Services Administration distinguishes telehealth from telemedicine in its scope, defining telemedicine only as describing remote clinical services, such as diagnosis and monitoring, while telehealth includes preventative, promotive, and curative care delivery. This includes the above-mentioned non-clinical applications, like administration and provider education.
The United States Department of Health and Human Services states that the term telehealth includes "non-clinical services, such as provider training, administrative meetings, and continuing medical education", and that the term telemedicine means "remote clinical services".
The World Health Organization uses telemedicine to describe all aspects of health care including preventive care. The American Telemedicine Association uses the terms telemedicine and telehealth interchangeably, although it acknowledges that telehealth is sometimes used more broadly for remote health not involving active clinical treatments.
eHealth is another related term, used particularly in the U.K. and Europe, as an umbrella term that includes telehealth, electronic medical records, and other components of health information technology.