We've launched new website for Patient Kiosk Check-in.
Products include Android check-in options with EMV.
The patient check-in kiosk increases efficiency and patient satisfaction in emergency departments, waiting rooms and ambulatory settings by expediting the patient identification process, capturing patient insurance information and overall improving the patient experience. Patients can easily check-in and out, perform payment transactions, confirm insurance information, electronically sign documents and get help with wayfinding through medical facilities.  In senior housing the check-in kiosk is used for educating patients on drug regimens as well as monitoring basic health conditions. Telemedicine kiosks are available.
Healthcare Kiosk
From check-in to payments to improving the patient experience, the healthcare kiosk helps facilities of all sizes take their care to the next level.
---
Boston Healthcare Kiosk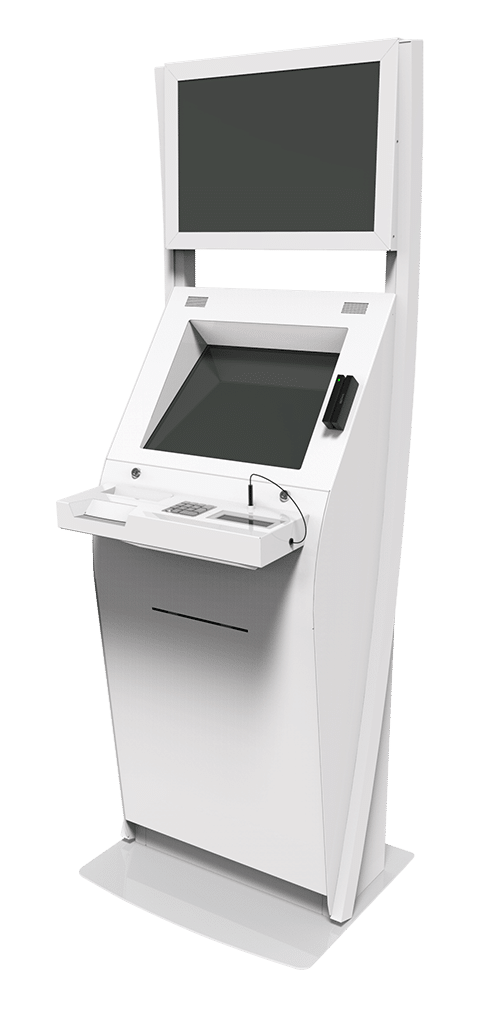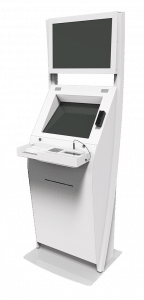 This sleek, elegant and small-form-factor unit can be placed against walls, in small spaces or back-to-back with other units. Front access to all components plus quick-change hardware makes maintenance fast and easy.
BOSTON HEALTHCARE
---
Verona Healthcare Kiosk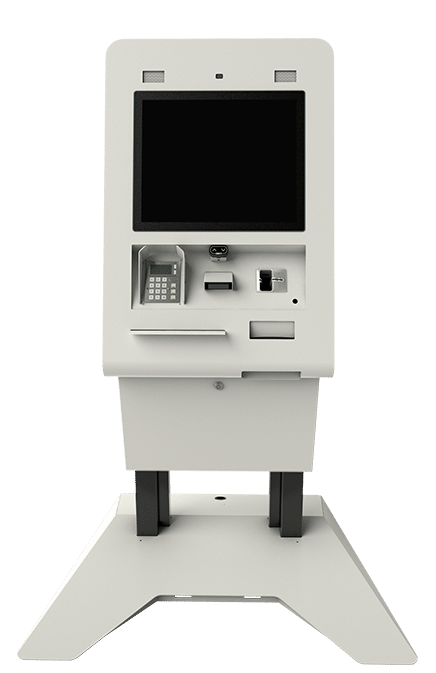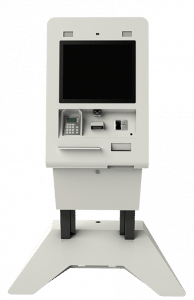 With the press of a button, the ADA-compliant Verona can raise and lower over a 10-inch range, providing easy access for all patients, standing or sitting.
VERONA
---
Austin healthcare kiosk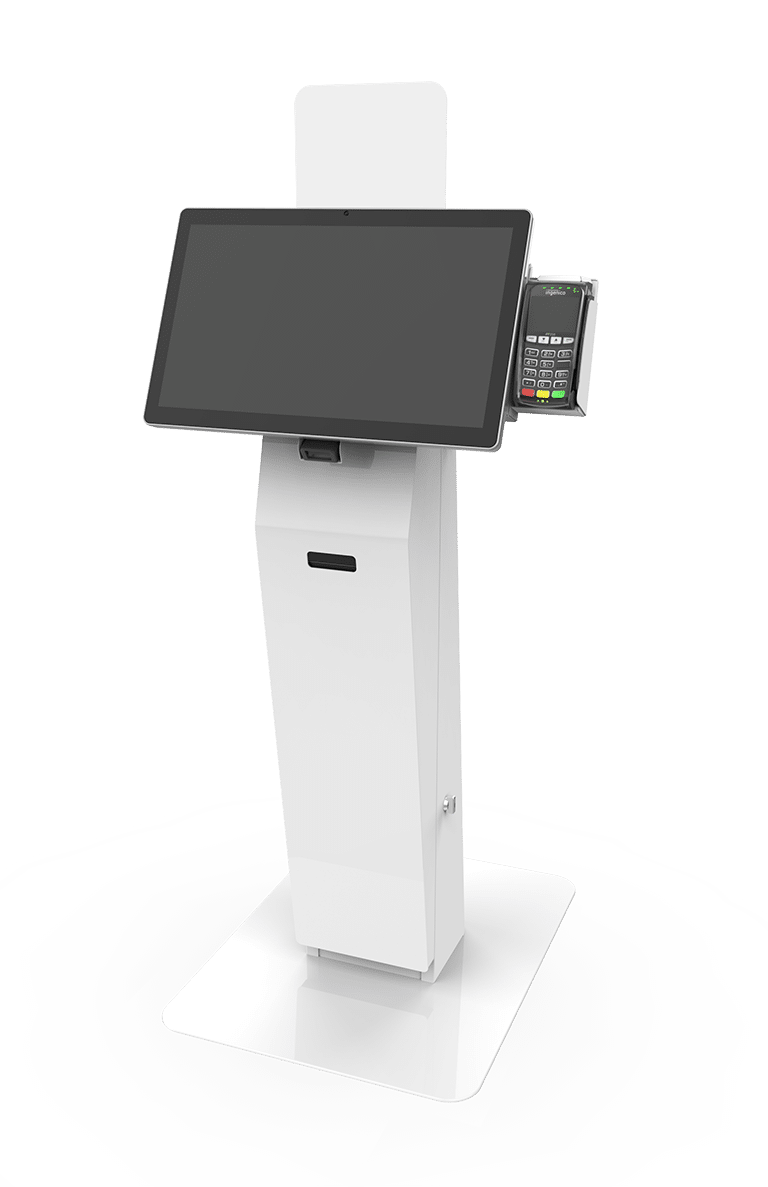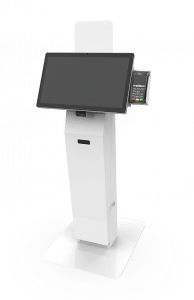 All-in-One Touchscreen Patient Kiosk 
Portable to take payments in any environment
The Austin Freestanding Kiosk was designed with a slight tilt forward to welcome your incoming patients. The result is a sleek design that's in step with today's most popular designs utilizing an All-In-One computer.
AUSTIN – FREESTANDING
---
EHR and Check-In Software Support
These patient kiosks are recommended by Epic for use with the Epic Welcome patient kiosk application and support the preferred hardware platform. Other EHR support is available.
---
Kiosk ADA and Accessibility

Complete options for additional devices for supporting biometric, voice recognition and command, tactile interfaces, screen interface, the blind, gesture and other technologies. Complete privacy options for HIPAA compliance as well as certified EMV processor support. Supported operating systems include Windows and Android.