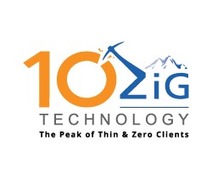 Phoenix, AZ (PRWEB) February 05, 2015 — Designed to satisfy the most steadfast power users, the new 10ZiG 5800q Series features Intel Celeron quad core processors which markedly expands application capabilities.
Source: www.prweb.com
the 10ZiG 5800q Series comes equipped with an industry leading seven USB ports with dual DVI monitor ports.
CPU – Intel Celeron J1900 quad core processor; the result of the latest Bay Trail chipset technology, increasing processing speeds to 2.0 GHz, while utilizing Intel's SpeedStep Technology (TM) to deliver speeds up to 2.42 GHz in "boost" mode. The 5800q Series comes standard with 2 GB of RAM (upgradable to 8GB) giving user's supreme multitasking abilities, regardless of operating system. The 10ZiG 5800q Series is equipped with solid state storage ranging from 1GB to 128GB. The 5800q Series is the perfect combination of power and flexibility, all while providing impressive energy efficiency (just 8 watts under full load).

Proving to be a true enterprise class thin client, the new 10ZiG 5800q Series easily supports all of the prominent communication protocols including VMware PCoIP, Citrix HDX and Microsoft RDP. 10ZiG also offers users a choice in operating systems between PEAKos (Linux), Windows Embedded 7 or 8.