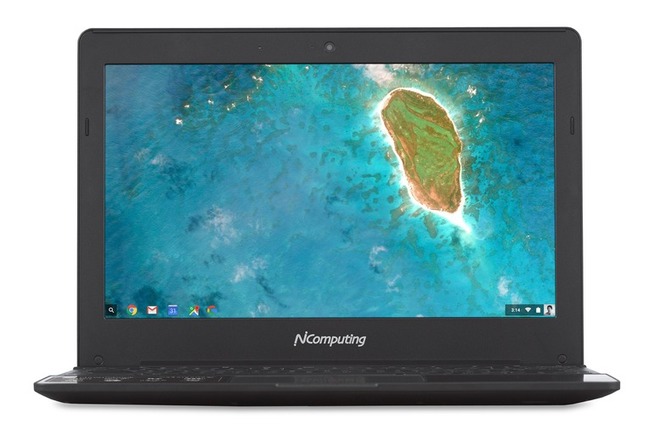 With the company's vSpace Client application, users receive a year's access to its virtualized Windows desktop service.
Source: www.zdnet.com
Google and its partners have managed to sell a lot of Chromebooks without requiring access to Microsoft's Windows ecosystem. But having that access — alongside the usual Chrome OS experience — would allow users to have their computing cake and eat it, too. At least that's what virtualization company NComputing is hoping to achieve with its new Chromebook.
The CX110 is a traditional Chrome-based laptop, but with one key difference: It includes a year's access to the firm's new vSpace Client for Chromebook software, which provides a Windows desktop experience on a Chromebook device via a centralized vSpace Server, which can provide up to 100 virtual desktops.