Developed and designed exclusively in-house, VXL's new, industry- leading Gio 6 Linux operating system features a new look, user-friendly design together with greater flexibility, connectivity, security and multimedia capabilities.
Ideal for mainstream SMB and enterprise use, VXL's quick boot Gio 6 is one of our most reliable and robust embedded Linux operating systems to date and is based on one of the industry's most respected core systems.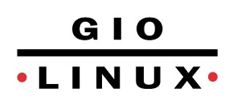 VXL Gio 6 Linux OS Logo
The new Gio 6 Linux operating system is available on the latest entry-level K, mid-range F, high performance, dual core, Md series desktops and the J series True Zero™ client. Incorporating an efficient modular component upgrade capability for both operating system and applications, the new, improved Linux also includes the user-friendly, zero touch INI file remote configuration technology.
Central and effective management of the new Gio 6 desktops can also be done using VXL's leading Fusion Professional Device Manager™ and the new Gio 6 Linux operating system is also at the heart of VXL's latest CloudDesktop™ PC repurposing software solution.
Delivering an excellent user experience when connecting to the Cloud, VXL's new Gio 6 Linux operating system allows easy connection to servers using popular protocols and tools including the very latest Citrix Receiver with StoreFront, VMware Horizon View, Microsoft RDP 8, 2X and NX to name but a few.
Gio 6 boasts class-leading specification levels notably a USB Device Manager with full, granular control over connection of USB devices including brand, model, permissions and Peer Update that reduces network usage with a 'buddy' peer update method as well as appointing single or multiple peers that distribute updates in the local zone. Additional leading features also include;
15 Second Quick Boot
Jet Direct Support
Configurable Firewall
Multi Session Connections
Map Drive as HOME for AD / LDAP
Repository Manager
Scanner Support
UAC for module access
CRON Support
WINE integrated
Commenting on Gio 6, Frank Noon, VXL's VP Worldwide Sales said "Our leadership position in the thin, cloud and zero client space reflects our ongoing strategy of developing innovative solutions that are designed to meet our customer requirements. "Our new Gio 6 OS stays true to this concept, providing an excellent end user experience together with greater versatility, connectivity, security and multimedia benefits" he added.
– Ends –
Contact: Ian Cope, Marketing Manager, VXL Instruments Ltd. Email: [email protected]