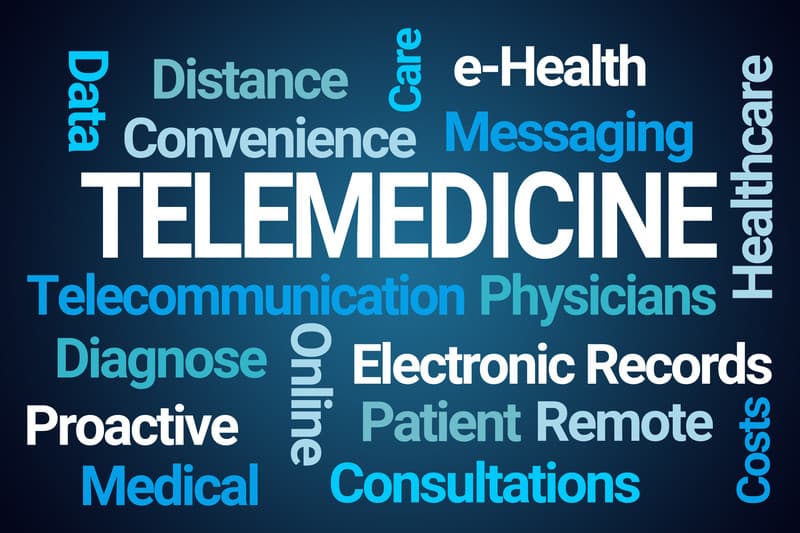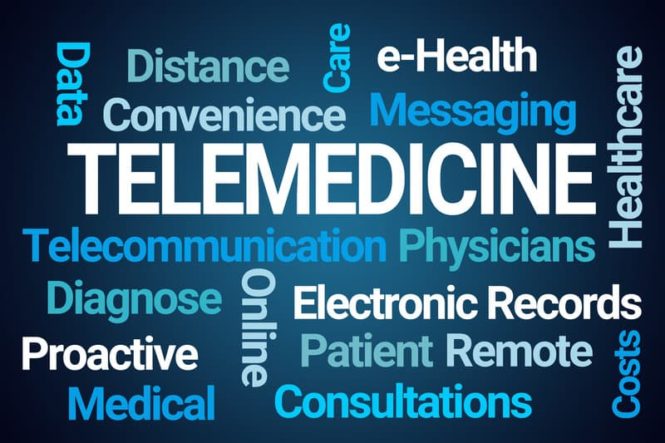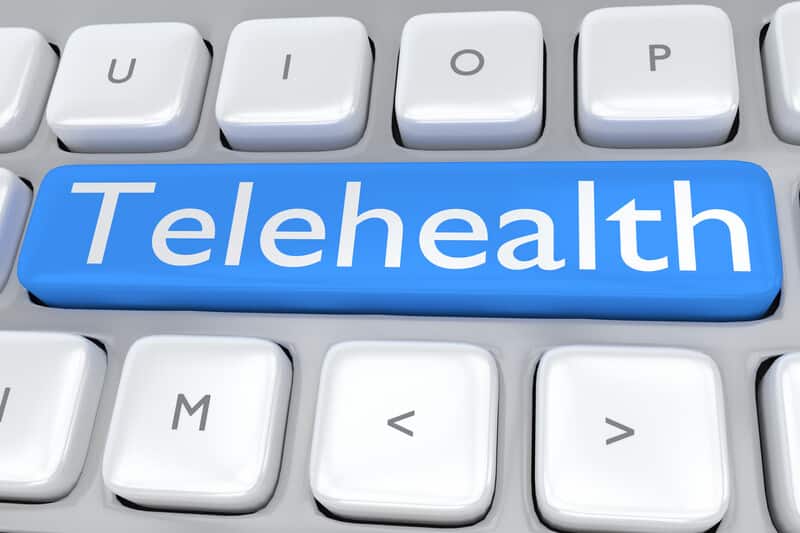 VA
VA Telehealth Requirements CARES Act July 2020 Introduction This Request for Information (RFI) is issued for the purpose of conducting market research. Accordingly, this RFI constitutes neither a Request for Proposal (RFP) nor a guarantee that one will be issued by the Government in the future.� Furthermore, it does not commit the Government to contract for any services described herein.� Do not submit a proposal. The Department of Veterans Affairs (VA) is not, at this time, seeking proposals or quotes, and therefore, will not accept, review, or evaluate unsolicited proposals or quotes received in response hereto.� This notice is not to be construed as a commitment on the part of the Government to award a contract, nor does the Government intend to pay for any information submitted as a result of this request.� The Government does not reimburse respondents for any costs associated with submission of the information being requested or, reimburse expenses incurred for responses to this RFI.� The information provided may be used by VA in developing its acquisition strategy and Product Description/Performance Work Statement. Any information submitted by respondents to this RFI is strictly voluntary; however, any information received shall become the property of the Government and will not be returned to the respondent. Interested parties are responsible for adequately marking proprietary, restricted or competition sensitive information contained in their response. This is a request for information and does not obligate the Government in any way, nor does it commit the Government to any specific course of action. The agency does not intend to award a contract from this RFI but rather gather information, capabilities and market information pertinent for acquisition planning. The responses to this RFI will be captured as market research and may contribute to the development of an acquisition strategy. Information provided may be used to assess tradeoffs and alternatives available for the potential requirement and may lead to the development of a solicitation. All submissions become Government property and will not be returned. The Government reserves the right to use information provided by respondents for any purpose deemed necessary and legally appropriate. Background The U.S. Department of Veterans Affairs (VA) is committed to using cutting-edge technologies and scientific talent in its quest to give Veterans additional modalities of virtual healthcare, including telehealth. In response to the COVID-19 crisis, VA has doubled network bandwidth and increased the number of virtual private network user accounts for solutions like telehealth, which is now supporting up to 31,000 telehealth visits per day. The Coronavirus Aid, Relief and Economic Security (CARES) Act authorizes VA to increase its telehealth services, provides funding to support increased demand for telehealth services and allows VA to enter into short term agreements with companies to provide pro bono or subsidized connection to telehealth services. The Department s Office of Connected Care is interested in exploring innovative telehealth connection opportunities to expand and improve the care provided to Veterans. VA continues to drive increased Veterans access to telehealth, with a particular focus on populations most at risk such as homeless and low socioeconomic status Veterans. VA provides access to telehealth in a number of ways including secure video, secure messaging, online portal, phone application, and others to ensure that Veterans can access care when and where they need it. VA s video telehealth platform (VVC), is one of the largest and most successful digital health platforms in the nation and VA remains committed to the goal of all VA providers being able to offer VVC services to Veterans when clinically appropriate and requested by the Veteran. VA is seeking technology companies, telecommunication companies, and partnerships between telecommunication companies and telehealth technology providers to bring improved internet access to Veterans at home or at secure and convenient points of service. VA is open to new and innovative telehealth technologies, yet those technologies must be paired with improved internet or broadband connection. Information Sought Responses will be reviewed to determine the contractor s capability to successfully conduct a project of a similar size, scope, approach, focus, complexity. The contractor shall provide information that demonstrates whether the contractor is capable of meeting the VA s need. The Government requests responses to the specific questions provided in this RFI. Responses should demonstrate capability, not just confirm capabilities. Any response that does not adequality address each question will be considered non responsive, and therefor not capable in performing the work. Responses are limited to 10 pages in length. If you will be working with another company, please ensure that you include information for all teaming partners. General company information including the following: Name of company Email address Phone number Company s business size and DUNS number Number of employees Average Annual Revenue from contracts (3 years) Current Contracts: Number of contracts performing similar services Average value of the contracts Value of the largest contract Average level of effort in the contracts (in hours) Total level of effort in the largest contract (in hours) List any Federal contracts in which you are a prime contract holder. Please indicate whether you are a small business, and if so, what type of small business you are. Are you able to comply with FAR 52.219-6 and 52.219-14 in execution of this effort? Are you able to comply with VAAR 852.219-10/11, VA Notice of Total Service-Disabled/Veteran-Owned Small Business Set-Aside and with subcontracting limitations in execution of this effort? Provide an overview of your company s telecommunication capabilities and reach to rural areas, underserved markets, and people who are homeless and low socioeconomic status. Please describe any innovation and existing coverage or timeline in this endeavor. Describe your company s experience and ability to provide pro bono or discounted telecommunications connections. Provide particular emphasis on your company s ability to provide these connections in areas of low connectivity. Describe how your team s technology works in low bandwidth geographies and/or is compatible with telephone systems for rural areas. Describe your company s plans for 5G deployment to include timelines, expected coverage across the country by region, and planned participation in upcoming FCC spectrum auctions. In less than one page, please provide any ideas or innovation that you can suggest to VA to further expand broadband and telehealth access to Veterans. Submission Instructions Responses and any questions for this RFI shall be submitted to Anthony Zibolski, Contract Specialist and Carey Kauzlarich, Contracting Officer via email ([email protected] and [email protected]). Final Responses are due no later than August 21 2020 at 4:00 PM EAST. The subject line of the email shall read RFI Response 36C10X20Q0180 | VA Telehealth Requirements CARES Act.
UVA
UVA Medical Center houses the outpatient and inpatient clinical portion of UVA Health which also includes the Schools of Medicine and Nursing, the Claude Moore Health Sciences Library and UVA Physicians Group (UPG). Inpatient and outpatient services are provided in a number of geographic locations which must be served by clinical and financial information systems. UVA Health has routinely been included in rankings of high quality providers including Magnet® recognition for nursing excellence and quality patient outcomes, U.S. News and World Report's Best Hospitals (#1 hospital in Virginia for fourth consecutive year in 2019) and Best Children's Hospitals (eight nationally ranked specialties in 2019), and Best Doctors in America
San Benito
Request for Qualifications, RFQ#0120-TNCSS, Telemedicine and Nurse Coordinator Supervision Services Includes Addendum #1
Virginia
Reference #: 
RFP RFP 2020-10-2
More Info:
The Department of Medical Assistance Services ("DMAS†or the "Departmentâ€) is soliciting proposals from firms that will aid the Department in achieving the goals and objectives as stated in Virginia's Centers for Medicare and Medicaid Services (CMS) SUPPORT Act Section 1003 Grant. The overall project goal of the solicitation will be to create a telemedicine curriculum for evidence-based practices for Substance Use Disorder (SUD)/ Opioid Use Disorder (OUD) and other related conditions treatment delivery.