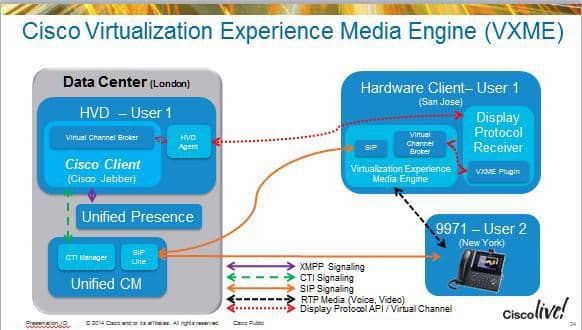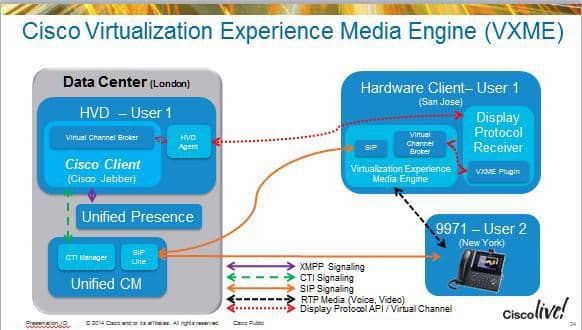 Trento, December 15th, 2017 – Praim, a global leader in providing powerful managed endpoint software solutions and a manufacturer of thin and zero clients, announces today the compatibility of its Linux-based, ThinOX thin clients with Cisco Virtualization Experience Media Engine (VXME), a component of the Unified Communication platform Cisco Jabber. This solution allows different methods of communication, from instant messaging, high definition voice, video and conferencing, to voicemail with visual interface and desktop sharing.
Thanks to VXME integration, the full range of Praim thin clients (ThinOX and Windows Embedded) support Cisco Jabber, providing users a higher audio and video conferencing experience in virtualized systems. Praim certifies an extended range of communications tools, including Jabra and Plantronics headsets, Logitech webcams and more, to ensure an easy and fast multimedia workstation creation in VDI environments.
Through VXME support, users can work with Cisco Jabber in Citrix XenDesktop or Citrix XenApp published desktop virtualized environments.
The Praim Thin & Zero Client full range – from Intel Celeron dual core platforms of the Neutrino Series to the Duetto all-in-one quad core solution – confirmed its great performance in multimedia and the Unified Communication sectors.
Cisco VXME add-on can be used also with ThinOX4PC, Praim software developed to transform PCs into thin clients. Thanks to ThinOX4PC, companies can select the suitable hardware to address their users' needs and profit from the typical thin client benefits, such as high-end user experience, centralized management and data protection.
"This latest development confirms our leading role in the creation and management of enterprise workstations in cloud and virtualized architectures," says Nicola Manica, R&D Manager at Praim. "Our division, and the entire company, are committed to provide universal and versatile solutions, that answer new business needs – such as the growing demand of integrated communication solutions support – in a fast and efficient way."
Cisco VXME for Praim ThinOX is available for free on Praim website, as a Praim ThinOX 10.2.6 add-on. It can be easily distributed through the centralized management console, ThinMan.
Read more: www.praim.com