IGEL Technology hat heute seinen neuesten und gleichzeitig leistungsstärksten Thin Client vorgestellt. Der IGEL UD6 überzeugt durch einenbis zu 2,42 GHz schnellen Intel Celeron Quad-Core-Prozessor und einer üppigen Speicherausstattung. Dieses Hardware-Gerüst macht das neue Flaggschiff aus dem Hause IGEL zur ersten Wahl, wenn es um die Bewältigung anspruchsvollster Grafik-, 3D- oder Multimedia-Anwendungen geht und gleichzeitig alle Vorteile einer sicheren und zentralisierten Infrastruktur genutzt werden sollen.
Hardwareseitig eignet sich der UD6 durch seine Leistungsdaten für den Einsatz der Citrix HDX3D Pro Technologie, die speziell für den Zugriff auf zentrale 3D-Anwendungen konzipiert wurde. Dazu werden im Rechenzentrum zentrale Hochleistungs-CAD-Workstations/-Server betrieben, die mit leistungsfähigen NVIDIA GRID-Karten ausgestattet sind. Auf der Client-Seite bietet IGEL mit dem UD6 ab sofort das perfekte Endgerät, das die nötige Performance für ein optimales Nutzererlebnis bereitstellt. 
Weitere Details entnehmen Sie bitte der beigefügten Pressemitteilung.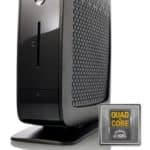 Druckfähiges Bildmaterial finden Sie hier.
Press Release
High performance computing with thin clients: IGEL presents the UD6 with quad-core processor

The IGEL UD6 extends the range of applications for thin client computing many times and is targeted at power users with high demands. With the right server infrastructure in the background the new high-end device provides the necessary performance problems for CAD applications, unified communication, film editing or big data visualization.

Bremen January 13, 2015 – IGEL Technology today introduced its newest and yet powerful thin client. The IGEL UD6 convinced by up to 2.42 GHz Intel Celeron quad-core processor and a lush storage facilities. This hardware structure makes the new flagship of the house IGEL first choice when it comes to tackling the most demanding graphics, 3D and multimedia applications, while intended to be used all the benefits of a secure and centralized infrastructure. On the hardware side is the UD6 with its performance for the use of Citrix HDX3D Pro technology that was designed specifically for access to central 3D applications. These central high-performance CAD workstations / servers are operated in the data center, equipped with powerful NVIDIA GRID cards. On the client side IGEL offers the UD6 now the perfect device that provides the necessary performance for an optimal user experience.

The combination of perfectly matched hardware and matching server infrastructure opens up new possibilities for the use of private cloud-based IT models, especially in the field of engineering. The advantages of centralized data storage, a single backup strategy, safety or teamwork through the online availability of all data can also take advantage of business in CAD ​​fully thanks to Citrix HDX3D Pro using IGEL Unified management now. The IGEL UD6 them stands for the perfect device available. The advantages of the powerful hardware uses the multiprotocol thin client but also in all other application scenarios completely. Thus, the VMware Horizon Client 3.1 is already integrated in the currently available firmware. This solution is based on VMware PCoIP all customers an optimized support for high-performance applications on existing back-end server infrastructures.

Of course, mastered the premium thin client, other compute-intensive tasks such as decoding of multimedia content, Unified Communication and similar complex applications, the client side put a high load. The remit match, the powerhouse of course has a wide range of peripheral connections, including USB 3.0 and two digital monitor connections. With a resolution of up to 2560 x 1600 pixels IGEL new high-performance class also shows in the consideration of centrally distributed and high-resolution x-ray images is no gap in the power spectrum.

The heart of the UD6 hardware forms an Intel Celeron J1900 Quad-core processor based on the latest Bay Trail chipset technology. The CPU clocked at a frequency of 1.99 GHz to 2.42 GHz (turbo mode). The 2 GB of main memory (RAM DDR3L) provides in all operating systems for a demanding multitasking. Additionally, power reserves are available and make the new UD6 secure investment for future requirements. By default, the IGEL UD6 a flash memory of 2GB (Model LX) up to 8 GB (model W7 +) in the form of a SATA SSD. Larger capacity flash memory modules are optional. Despite the performance of the hardware IGEL UD6 offers excellent energy efficiency with only 8 watts of power consumption at full load.

As a true Universal Desktop thin client, the new flagship all popular communication protocols, including Citrix HDX, VMware PCoIP and Microsoft RDP including RemoteFX dominated. Operating system side, there is a choice between IGEL Linux and Windows Embedded Standard. 7

"With the UD6 we open new possibilities for our customers. Thanks to its high performance is now possible to also provide such jobs by thin clients that previously required a particularly powerful workstation, "Matthias Haas, Director of Product Management commented at IGEL Technology. "As a longtime partner Citrix integration of cutting-edge technology HDX3D for us was particularly important. So the UD6 can be full performance spectrum play and users participate in the benefits of a virtual, centralized and remotely managed IT infrastructure. "


Availability and Prices

The new IGEL UD6 is now available in the following models: LX UD6: € 579.00 | IGEL UD6 W7: € 639.00 | IGEL UD6 W7 +: € 689.00. Test Equipment for a free evaluation can be ordered online from now on. All prices are net end users list price. IGEL granted a bring-in warranty of five years. The market-leading remote management software IGEL Universal Management Suite (UMS) is included.