10Zig and Citrix Top Solution Provider
CIOReview Editorial Board and an esteemed panel of judges reviewed and selected 10ZiG Technology® as One of the 10 Most Promising Citrix Solution Providers of 2019.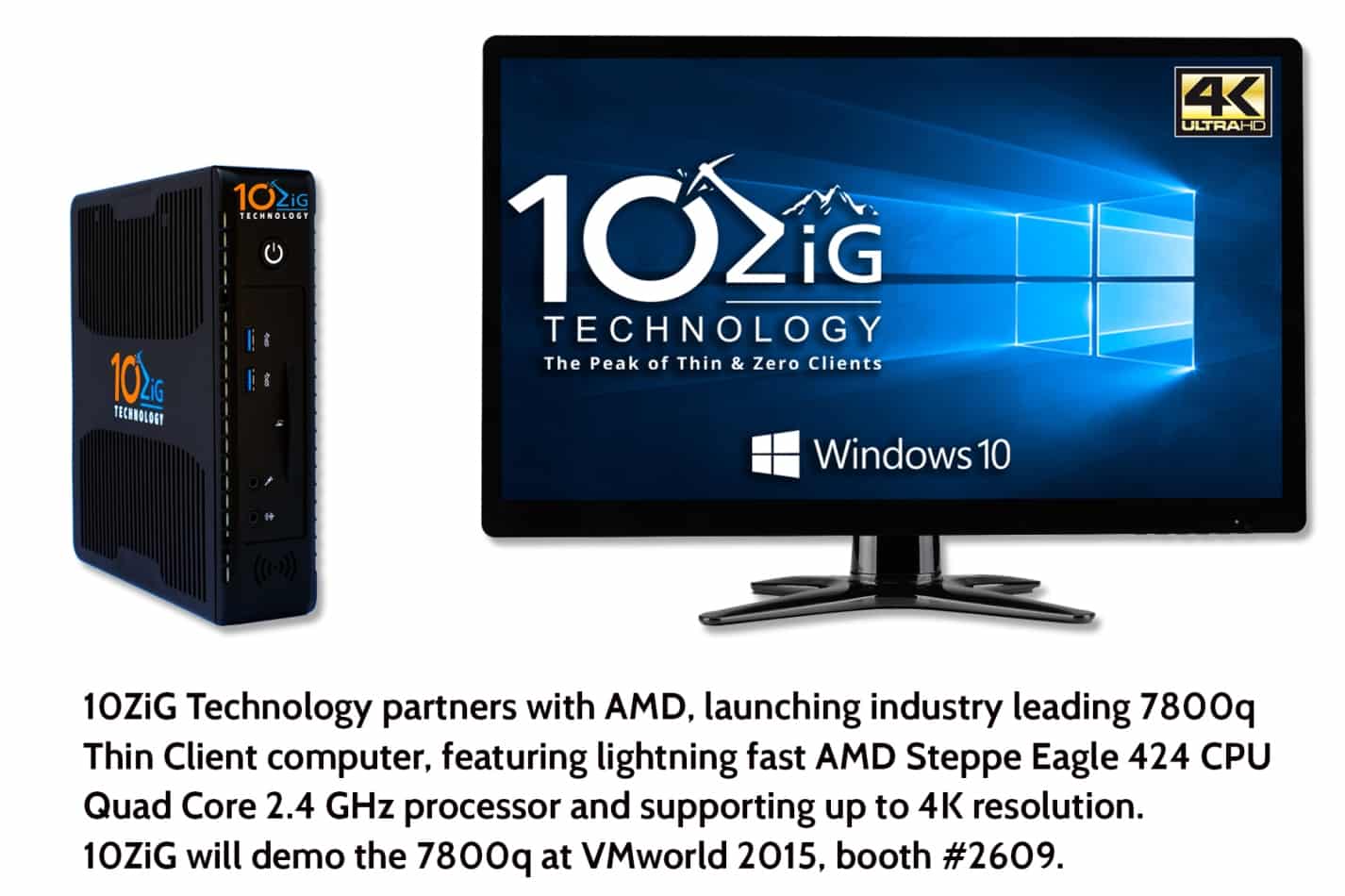 LEICESTER, UK – Ongoing innovations and the increasing immensity of the Citrix Systems product suite and its partner network make it quite challenging to find service providers who can excel with related consultation, implementation, configuring, fine-tuning, and support. On a mission to find the best Citrix Solution providers, a panel of key CIOs, CEOs, CTOs, analysts, along with the CIOReview editorial board, put numerous companies to the test, selecting only the top ten best, including 10ZiG Technology.
When asked if the 10ZiG "more depth and meaning" business model has anything to do with its specializing and speed of service, Kevin Greenway, CTO of 10ZiG and CIOReview interviewee, had this to say, "Yes. We answer your calls, stay by your side, and serve as coach, advisor, and troubleshooter, right from the day you receive your demo device through to post-launch, and beyond." During the testing phase, customers receive personalized one-on-one device installation support and Q&A sessions. This unique level of service and customization is rare in the endpoint industry and is attributed to the 10ZiG sole focus of Thin & Zero devices. "We provide a multitude of custom embedding options and hardware configurations to ensure that our devices are tailormade to fit seamlessly into our customers' environments," added Greenway.
The niche of client hardware devices for VDI with software to manage them enables 10ZiG to exceed in customer support, hardware sophistication, and integration. How quickly 10ZiG reacts when Citrix releases new product and platform updates and rollouts, for example. When the Citrix Workspace App was released, 10ZiG was quickly thereafter listed in Citrix Ready Marketplace as being the only provider to have verified endpoint devices for both the Citrix Workspace App for Linux and for Windows categories. Being first is common with 10ZiG, with the ability to react more quickly compared to larger enterprises that often try to do everything, but not very well.
10ZiG is also embracing "full solution" adaptations in the end-user computing market and the shift toward digital workspaces by bringing further enhancements to its Zero Client products that were traditionally used in desktop virtualization/VDI environments. To read more and for the complete CIOReview article, click here https://magazine.cioreview.com/magazines/April2019/Citrix/#page=18.
About 10ZiG Technology®
10ZiG Technology is a world-market leader in Thin Client & Zero Client endpoint devices for virtual desktops (VDI). 10ZiG provides leading Intel and AMD based Dual and Quad Core Thin & Zero Clients for VMware Blast Extreme & PCoIP, Citrix HDX, Microsoft, and Parallels environments, in addition to the widest range of Teradici PCoIP Zero Clients on the market. 10ZiG offers free, no-obligation demo devices, Technical Support teams based in the U.S. and Europe, and provides The 10ZiG Manager™ – an endpoint management software solution with Cloud capabilities completely free with unlimited user licenses supported. Free evaluation devices are available at 10ZiG.com. For more on 10ZiG, visit www.10ZiG.com
###
Contact Us
To learn more about cutting-edge VDI technology from 10ZiG, or to arrange for a FREE Thin or Zero Client demonstration device, please contact 10ZiG below.
Corporate Headquarters, US
10ZiG Technology Inc.
23309 N. 17th Drive #100
Phoenix, AZ 85027, USA
+1 (866) 865-5250 | Email:

[email protected]

| Web: www.10ZiG.com
EMEA Headquarters
10ZiG Technology Ltd.
7 Highcliffe Road
Leicester
LE5 1TY
Leicester
United Kingdom
+44 (0) 116 2148650 | Email:

[email protected]

| Web: www.10ZiG.com
Contact: Tom Dodds
10ZiG Technology Ltd.
+44 (0) 116 214 8650
—————