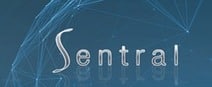 AUSTIN, Texas (PRWEB) December 04, 2018 — Sentral 6.10 CVDI Management Software and Connection Broker for PCoIP Hardware and Software Deployments to Offer Latest Features in Q1 2019.
Source: www.prweb.com
ClearCube Technology, a leading provider and pioneer in Centralized Computing Solutions, announced enhanced integration with Teradici Cloud Access Software, PCoIP Host Cards, and Zero Clients via its award-winning Sentral Management Software.
ClearCube Sentral 6.10 Centralized and Virtual Desktop Infrastructure (CVDI) management software features PCoIP hardware management and powerful connection brokering capabilities that allow zero client and thin client users to connect via the PCoIP protocol to blade PCs and virtual machines with Teradici Cloud Access Software or PCoIP Host Cards. This capability allows a one-stop solution to organizations for their hardware and software centralization needs.